JR Media Group - Justin Ruscheinski Media Group is a Vancouver Media Company Specializing in Photography Services & Media Development along with Artist Management.  If you don't see a service on our page feel free to call us today. Phone: (778) 988-3665
---
604 Now is a leading web site about Metro Vancouver news and culture for the savvy Vancouverite, spirited hipster, party animal, and hard-to-please sophisticate. 604 Now covers the hottest trends and happenings, restaurants and fashion.
Sound Check is an independent concert and festivals e-zine featuring in-depth coverage of Music festivals and concerts where
ver the road may take. We now offer event services including social media promotion and entertainment booking services.
Mission - Supporting individuals and families living with Autism through the camaraderie and diverse culture of the motorcycle community. Vision- To inspire a worldwide community of people to "look Bad Do Good".
Groovy underground record shop locally owned and operated. psychedelia - metal - punk - posters - tees - live music
Party Angels love working with you for any type of event you want to do and don't limit themselves by the type of events they do. Let them know what type of event you're putting on and they can determine how they can help you make it a hit.
---
Free The Children is an international charity and educational partner. Our organization is unique among Canadian charities in that it operates collaborative programs both domestically and internationally.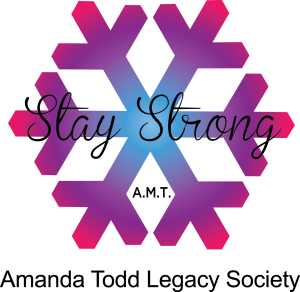 The Amanda Todd Legacy is a non-profit society that focuses on awareness and the well-being of individuals with respect to preventions and awareness relating to bullying, cyber abuse and internet safety as well as resources and education that encourage mental wellness and healthy living.
---
Tanya is the author of bubblesmakehimsmile.com where she shares her life and experiences as a person who loves someone with autism. Bryce was diagnosed with autism just before his 3rd birthday.
The Canucks Autism Network (CAN) provides year-round, innovative, high quality sports, recreational, social and arts programs for individuals and families living with autism, while building awareness and providing training through community networks across British Columbia.
---