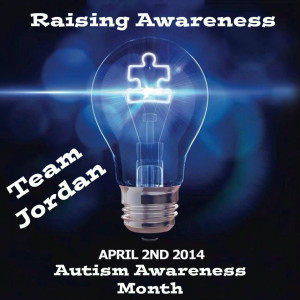 Hello Everyone,
I will be participating in the Canucks Autism Network Walk this    year and looking for any type of donations to support my team in the walk. I am involved with the Autism Spectrum because of one reason, "I like to make a difference"
I have been involved in the autism spectrum for the last 2 – 3 years I first got involved with Autism Speaks as a volunteer photographer for the "Walk Now For Autism" And recently decided to get involved for my current team that I was on for the walk for autism. I have joined up with Team Jordan again.
Please head over to the following link to support me on the Canucks Autism Network Walk http://bit.ly/1ftZnre
Event Details:
Date: April 12, 2014
Where: Jack Poole Plaza (Vancouver Convention Centre)
Time:  10:00am – 2:30pm
Cost: Free
Who: Open to public. All ages welcome.