Fun at the Fire Works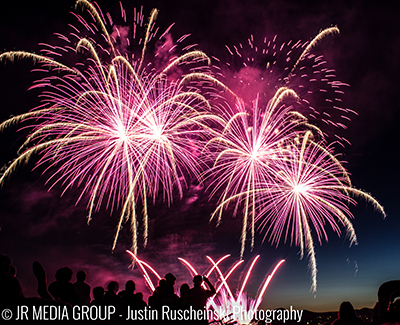 I was on a great adventure on July 26th 2014 I went to English Bay and took a few photos for the first time of shooting the fireworks and this is my result.
I had a lot of fun I was with a friend and his children and Their friends along with my mom this is the results that I got.
I did some reading online and found out that if you keep the shutter open for a long time the shots would turn out amazing in the end I got some amazing shots using the Tripod and a setting of BULB and an F/8.0 – F/11.
I would love all my Viewers' feedback on the shots I took. Next year when they come I am planning on attending all the shows I will also be shooting at the next one that is on August 2nd 2014. Due to it was so much fun