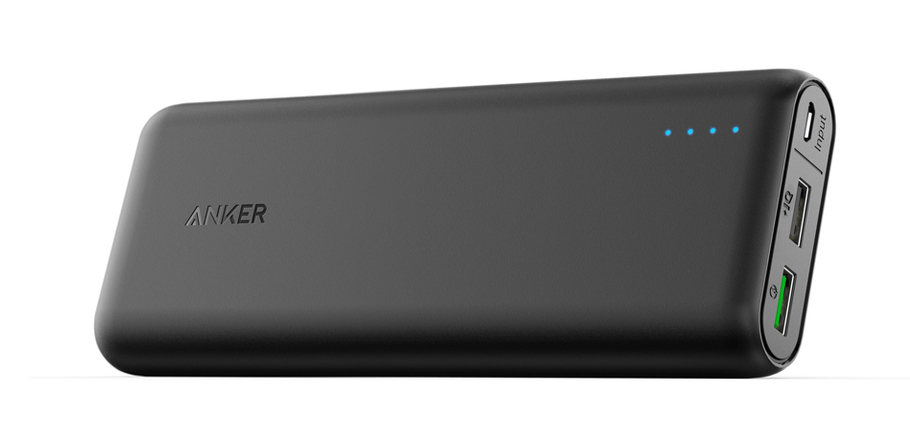 We use power banks on a daily basis for our everyday use to keep our phones and devices charged on the go. Anker is a very popular brand of portable charger and we had the chance to review the Anker PowerCore Lite 20000. 
Design and Portability
The Anker PowerCore 20000 is very solid and durable for everyday use we have tested this out for about a week or so now and find we can get around 3 full charges on our S9+ device with a bit of juice left in the back after we can charge a Bluetooth a couple of times as well.
The weight is not too bad it weighs around the same weight as a can of soup, which is not too bad for you to lug around with you it fits nice in my cargo pants, which can hold a lot of other stuff as well. The ports on the device comes packed with Quick Charge it is very fast at charging I can charge my phone in about 2 hours from 5% battery.
Features of the device allow you to charge the Anker PowerCore Lite 20000 with either Micro USB or USB C which is a very good feature as it will use the same charger I use to charge my Samsung S9+ Device.
If you want one you can pick one up by clicking the link – BUY NOW