Miranda Lambert is Kicking off  her Livin' Like Hippies tour, which has had her on the road since the beginning of the year, Miranda Lambert rode in to Rogers Arena Friday night with her pink sunglasses, tasseled leather jacket, and tan coloured cowboy boots ready to give her fans a stomping good night of Texas style down south country music!
After releasing her 6th studio album The Weight of These Wings in November of last year, Miranda has pretty much been on tour non-stop promoting it and the word seems to be getting out. In the middle of August she played 7 shows in the UK and the Netherlands which aren't exactly the biggest country music markets, but it goes to show the 33 year old's popularity is rising around the globe.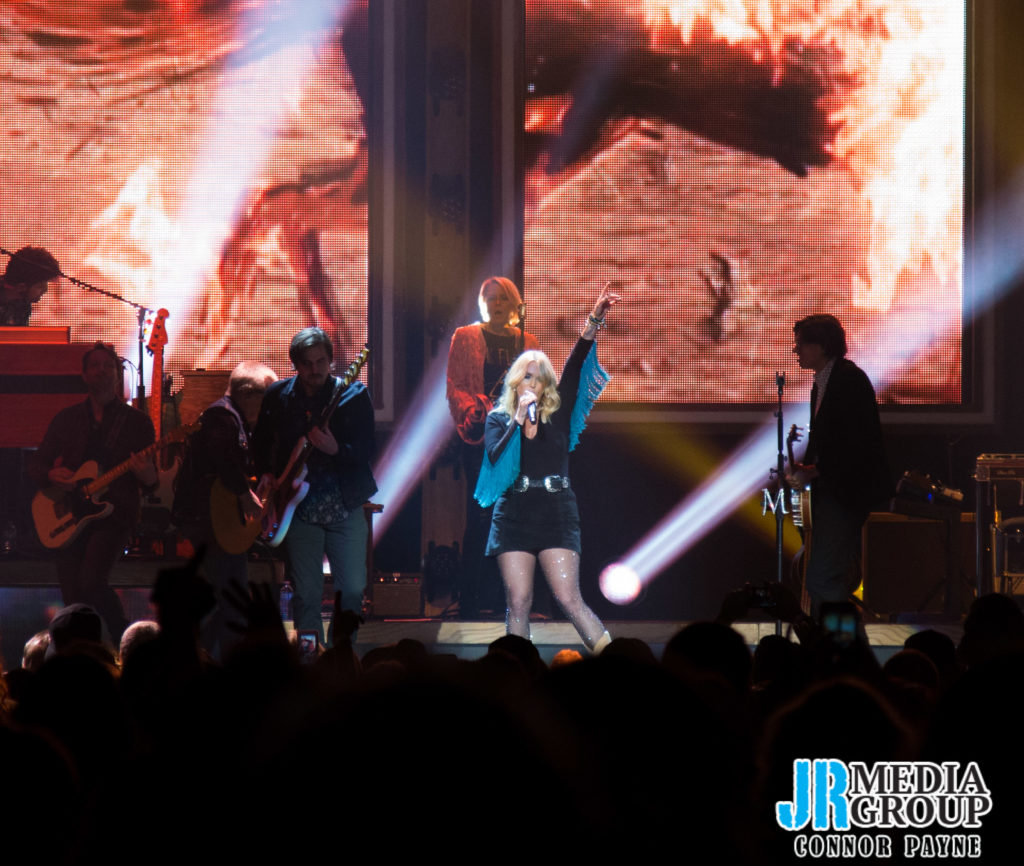 Miranda brought to Vancouver with her a solid backing group of talented musicians including her wicked guitarist Alex Weeden and also her good friend Gwen Sebastian who performed her new single Cadillac, which the pair wrote together. With dual revolvers making up the backdrop behind her, and charging fiery horses galloping across the screens, Miranda got things pumping with Fastest Girl in Town, and then lit the fire with her first top 20 hit, Kerosene.
The fans were dressed in their cowboy and cowgirl best, with the general admission pit near the front of the stage becoming a hopping country bar-esque dance floor through most of the show. She treated us to some hits off of her latest album including Highway Vagabond, We Should Be Friends, Vice, Ugly Lights, and Pink Sunglasses before jumping into serious crowd favourites, Automatic and Little Red Wagon. She told the fans in Vancouver that she's "Riled Up Y'all!" and the audience responded with loud cheers indicating they were feeling the same way!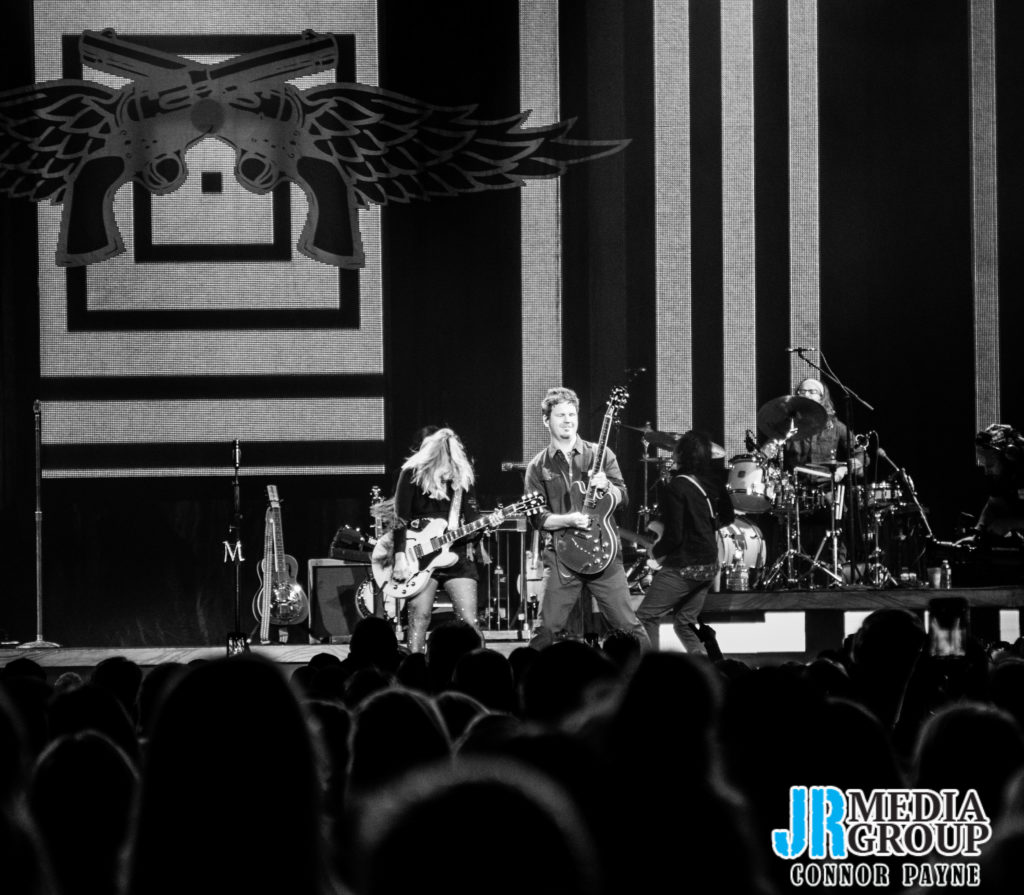 Miranda has a sweet but powerful country voice and a smile that lit the whole place up, she also had a cup holder for her drink, which she cheers'd frequently, built right into her mic stand…how cool is that? The set ended with the top 10 charting, double platinum selling hit, Gunpowder and Lead which left the crowd chanting and demanding more! Well they got it, Miranda came back out and played Tin Man which is one of her latest singles, and then ended the evening with a fantastic cover of U2's Still Haven't Found What I'm Looking For. Overall it was a great evening of country music. The production value with the backdrops and lighting was well done and was well orchestrated, the sound was good in the stands where I was seated and the crowd behaved well even though they were letting loose on a Friday night in the big city.










Photos and Review by Connor Payne – Payne Photo Media for JR Media Group.
Photos are not to be copied without written permission from the proper sources.